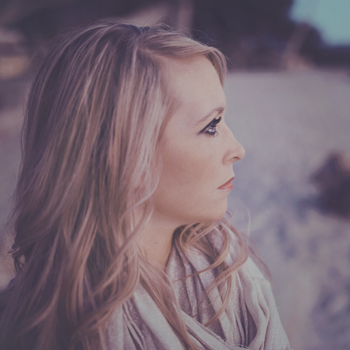 Last month I talked a lot about My Pilgrimage, a new approach to breaking free from pornography for men. The response was overwhelming.
However, while I was stoked to see so many men enter a new and exciting time in their life beginning a new journey to freedom from pornography … it was also a sobering reminder that we (as a ministry) have been wayyyy behind on our efforts to help women. Both those who struggle with porn and those who are married or involved with the men that do.
So, it is because of this that I'm so stoked to share with you two new programs we have coming specifically for women. In fact, I believe that the program we have for spouses may be the best thing we ever did.
1st, My Pilgrimage – Women's Edition will be launching in 2017. This program will be exclusively for women who struggle with pornography. Stay tuned.
2nd, coming in early 2017 we are offering a new program just for women who are in relationships (or have been in relationships) with men who struggle with porn or have been unfaithful in some other manner.
We are calling the program Recover.
Why Recover? Because this is not something women just get over…
Women who are impacted by these acts of sexual betrayal need recovery too.
Healing from these types of things is not something that just happens overnight.
It's a process.
It's a journey.
Watch this video for a small taste of what Recover is all about.
If you enjoyed that and are excited like me, go HERE, and you can watch the first three videos from the Recover Workshop for FREE.
NOW, here is something even more exciting.
Some of you can begin the entire workshop NOW.
We are inviting 15 women to come to San Diego June 3-6, 2017 as part of the first ever Recover Retreat.
The Recover Workshop was filmed on location in beautiful San Diego, California last summer with 7 amazing women who have all been in marriages affected by the sexual addiction of their spouse. During the making of this program, the women were in awe of the atmosphere and their time together. At the end of filming, they said …
"THIS is exactly the type of retreat, so many women need. A secluded place where they can be pampered, renewed, make new friendships and begin to recover!"
What an incredible opportunity we now have for women to take a break from their current challenges and spend time with other women who have worked through similar situations.
This is your special invitation to start the healing process today.
Be free from the pains, the hurts, the insecurities … experience Recover in person.
15 WOMEN. 4 DAYS. 3 NIGHTS.
1 UNFORGETTABLE EXPERIENCE.
The Recover Retreat will be a landmark weekend in your life. It's very possible that this could be weeks, months or even years worth of healing and recovery distilled and concentrated into just four days of intense beauty and introspection.
The retreat will take place at a beautiful 10 bedroom estate located in San Diego, California. Offering panoramic views of the gorgeous Pacific Ocean and a private heated oceanfront pool and jacuzzi. Wake up to the smell of the ocean while you drink your morning coffee or tea. The showstopper is the outside living area.
No matter where you turn in the backyard, you see the magnificent blue ocean. A big swimming pool and lounge seating all around is the perfect way to enjoy the San Diego sun.
The experience includes:
Your pampered stay at a 5-star resort property

5-star chef prepared meals

Exclusive and private spa treatment

Six life-changing sessions
The first 15 women that sign up for the retreat will get immediate access to the Recover video series (that means right now!) and the first to get the book and guidebook before the end of the year.
In addition to early access to the video series, we will begin an exclusive online small group for the women who will be attending the Recover Retreat.
Check out www.recover.org/retreat for more information and if you are impatient like me … sign up and be 1 of the first 15 to experience Recover.
Space is limited, don't delay.[shortcode-variables slug="recover-bottom-ad"]