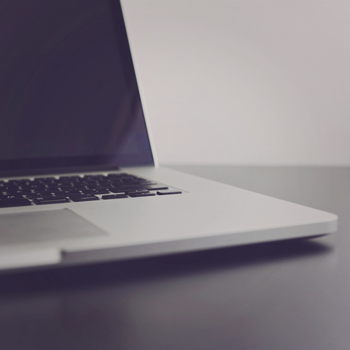 I first felt shame when I was four years old. My parents discovered my hideous onesie overflowing with the heads of stolen plastic flowers. They were pink.
I felt the same thing when I was ten and I borrowed my brother's magic kit and broke it. When I was fifteen, I felt it again when my boyfriend was brutally attacked, and I was too afraid to do anything.
Shame has ridden on my back over the years for so many different reasons: not knowing the answer in class, forgetting a birthday, not speaking up, speaking up too much, kissing someone I shouldn't have…
But by far the greatest shame I have known is the shame of porn addiction.
Porn shame hurts.  
Porn shame disgusts.
Let's not confuse shame with guilt. Guilt is when we know we've done something wrong, which can lead to repentance and letting go. But shame takes that guilt and transposes it upon the soul. Instead of the behavior being 'bad,' we become bad. Porn shame tells us there is an irredeemable error within our very being.
[ctt title="Porn is like a drug." tweet=""Porn is like a drug." – http://ctt.ec/kdO87+ ( by @X3church @GSpotMinistries)" coverup="kdO87″]
But you don't have to live like that. Here are four ways to defeat your porn shame:
1) Avoid social isolation and get real with people
Let people into your life and your struggles with porn. Shame is a monster that slithers through the back of your mind and tells you to hide yourself. Alone, he grows stronger. By confessing your struggle with porn addiction and shame, you allow people the opportunity to slay the beast by accepting, loving, and supporting you.
Community holds the key to shattering the deepest fears you have about yourself.
[shortcode-variables slug="mypilgrimage-inline"]The best way to counter the lie that you're unlovable and worthless is to surround yourself with people who do love you. If you don't have these people yet, find some! Get involved in a church community, a neighborhood group, or an X3group for some lovin'.
2) Educate yourself on addiction.
Shame says you are alone, and if you told anybody about the struggle, they would be disgusted and leave. But the stats are in, and they say otherwise! Porn use is only growing, among all ages, genders, and social classes. You are not alone.
Porn is like a drug.
It's processed the same way as cocaine or alcohol.
Understanding the neurochemistry of your brain allows you to let go of a sense of moral failing. There is a biological reason you can't stop watching hours of porn! The research confirms the struggle, and proves that your brain can recover!
3) Seek wisdom.
Porn shame is cyclical. No matter how subtle, it is almost always present before a porn splurge. The result is even greater porn shame.
Sexual addiction often stems from a trauma or ruptured intimacy, and these are issues where you need some outside wisdom. In my life, seeing a counselor about my family history was an absolute breakthrough in getting free from porn.
I had no idea the two were even connected! Outside wisdom provides an opportunity to reflect on your life and set important goals with the help of an objective voice, so check into seeing a counselor, seeking out a mentor, or even finding that outside assistance through an X3coach.
[ctt title="There is no sin too great or disgusting for the love of Christ." tweet=""There is no sin too great or disgusting for the love of Christ." – http://ctt.ec/Mg26a+ (by @X3church @GSpotMinistries)" coverup="Mg26a"]
4) Let Jesus.
Like the women caught in adultery and serial relationships (John 4 and 8), Peter, who rejected Jesus (Matt 26:75) or any of the other 'inadequate' Biblical figures (seriously, that list goes on for days!), let Him wash away your porn shame. When you call on Him, Your sins are forgiven.
He has made you righteous, so the sins of yesterday, today, and tomorrow are taken care of. You no longer need to carry the weight of self-imposed punishment, because Jesus already paid it all. In his death and resurrection He says "You are so worth loving! You are not guilty anymore!"
There is no sin too great or disgusting for the love of Christ. When God looks at you, he truly sees the righteousness of Jesus! You're shining in white, baby!
You don't have to live with your porn shame. Let people in, understand addiction, dig up your wounds and surrender it all to Jesus. It takes time, but you can defeat shame.[shortcode-variables slug="my-pilgrimage-bottom"]