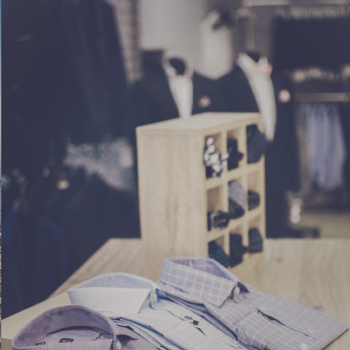 At the end of 2015, we sent out a newsletter that mentioned we were going to create the best podcast possible on the topic of marriage. We didn't want just another talking head host interviewing people around the up's and down's of marriage.
We wanted something that pulled people in that people could relate with, but at the same time wanted to listen to. To get a sneak peek of this new format of podcast, you can listen to the preview episode at www.strongermarriagespodcast.com. 
My friend Matt Carter knows how to do podcasts. He started badchristianmedia.com and went on to create www.jabberjawmedia.com.  
I called him at the beginning of last year and shared with him my simple idea. 
"I want to create the best marriage podcast."
He said, "What is your budget?"
I said, "You tell me." 
He called me back a few days later and said, "I have always wanted to do something more creative than just people talking and interviewing guests and if I had my wish I think I could do…."
He went on to talk for several minutes. I tracked with most of what he said and then he said the podcast could take 6-9 months if we wanted to do it right.
We gave Matt and his team what they asked for along with the 6-9 months to make the podcast amazing. The finished product is something that will blow you away because it blew us away!  
I don't like waiting. I like things to happen quickly, but what Matt talked about doing was so exciting. He talked about finding a host who was a marriage and family licensed therapist, but also had a bit of an edge to them and possibly a personal story. He talked about music and the importance of this being quality content, but at the same time easy on the ears and driven by story. He asked for a list of experts who he thought could make appearances on the podcast and then he went to work with Melanie and Seth Studley and a team of other people.
Matt is a perfectionist, so when he sent me the first episode he had notes about what to change here and what music to add there. I was just blown away. I thought it was good to release and roll out then, but they kept working, and I kept waiting.
What we have for you is the Stronger Marriages Podcast Season #1 – Anatomy of Marriage. In this first season, we trace the almost failed marriage of the hosts, Melanie and Seth Studley, along with parallel stories of other marriages with similar struggles.
We have episode zero out right now which gives you an idea of what is to come with season #1 debuting on January 10th. Then we have 12 episodes that will come out every Tuesday after that. 
We ask you to check out www.strongermarriagespodcast.com or anatomyofmarriage.com to listen to the first episode and then subscribe in iTunes or RSS.
Subscribing to this podcast right now helps us a ton. When you subscribe you get episode ZERO instantly and then each week starting in January an episode will automatically download to your phone or computer.
That is our cyber Monday special.
No coupon code needed at checkout or credit card needed. Totally free just for you.