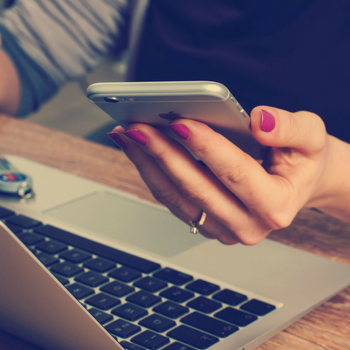 So, yesterday was crazy. I don't know if we've ever gotten that much traffic to something we've offered in the history of XXXchurch.
That's not a brag, but it's pretty crazy when I think about how many people are constantly winding upon on our site looking for…
Not our site.
The internet can be a terrible place full of bad ideas and horrible temptations, I should know. It's sort of been my job (and joy) to help as many people avoid those pitfalls for years. The fact that so many people showed up to get help is evidence that they know it, too.
But the internet can also be a place full of great ideas, inspiration, connection and encouragement.
We're doing our part to help make it the latter. So, tomorrow, I'm hosting a Facebook Live session and inviting you all to participate in the conversation.
Bring your questions. Bring your concerns. (And please God – bring some optimism with you, too! Let's have a conversation that's something other than the black hole of death and negativity that Facebook is so much of the time).
My main focus, for over a decade, has been to see people freed from addiction and I feel like – even personally – My Pilgrimage helped me learn something new about what freedom even is.
I'd love to talk to you about it.
And if you're anything like me, I think you'll learn something new about yourself while we're at it.
So tomorrow, hop on Facebook Live via the XXXchurch Facebook page at 12:00 PM Eastern.
If you have any questions, I'll be asking for comments during the stream.
I'll take anything you have to throw at me.
In the meantime… connect with us via live chat and begin your own My Pilgrimage experience today.
[shortcode-variables slug="my-pilgrimage-bottom"]