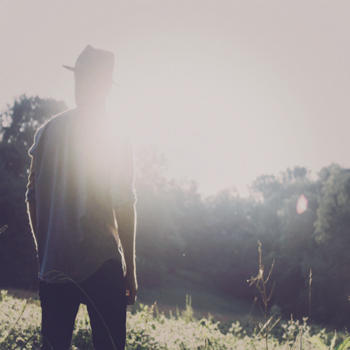 Let's be clear about something – going to war with the porn industry and pretending that its existence is the source of all of our struggles with sexuality is silly. Porn Isn't the Problem. The porn industry exists because of a simple economic principle called supply and demand. We want it, so it's there.
We literally created the porn industry through our demand for it. And those people can't figure out how to distribute their product fast enough because of that demand.
So protesting a porn show, like the dude in the video that Craig posted the other day, can become a way of unconsciously pacifying the internal guilt and shame we feel because we want something we're not supposed to want.
And this is a deep, deep, thing.
In the Scriptures, it says, "Judge and you will be judged. Condemn and you will be condemned." That's often read in a way that says, "Don't judge/condemn or God will get you." But I think it actually is more helpful to understand it as a way that human consciousness functions.
Think about it this way: what we experience externally is a mirror of what we are experiencing internally, in the darkest corners of our unconscious. If we judge others, that judgment comes from an internal self-hatred.
[ctt title="If we judge others, that judgment comes from an internal self-hatred." tweet=""If we judge others, that judgment comes from an internal self-hatred." – http://ctt.ec/We6OZ+ (by @X3church @sethtaylor40)" coverup="We6OZ"]
I did this all the time. Growing up, I was taught to hate myself and my own pain and sin, so my view of the world and the beautiful souls in it was tainted. I saw them the way I saw myself.
[shortcode-variables slug="mypilgrimage-inline"]That's why, when we begin to find internal health and healing, it leads to a deep love for ourselves, which in turn allows us to drop judgment of others (which is an incredible piece of the whole "freedom puzzle"). It frees us to make choices for our lives that aren't based on some law or prohibition (which brings death and just makes things suck royally), but rather based in true desire rooted in our spirits – which seeks God almost like a long-lost Lover.
So rather than looking at porn and saying, "I can't have that," we can look at it and say, "I can have that if I want it. So why do I want it so badly?" And then we deal with the why. No guilt, no shame. This type of freedom from "the law" is a far more helpful way to approach this issue.
And you'll discover through this process that the "problem" is infinitely more complex than some poisonous theology that demands you see yourself as a turd on the bottom of God's shoe. That paradigm of humanity is the problem – not you.
So, as I have said so many times before, we are free to ask the only real question: What do you want? Because you can have whatever you want – seek it and you will find it if you seek it with all of your heart.
Blessings to everyone with the courage to lay down the sword, megaphone, and pamphlets for the sake of stepping onto the sacred road of Pilgrimage. See you on the road.
[shortcode-variables slug="my-pilgrimage-bottom"]