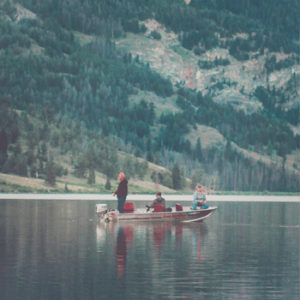 I just got back from Alaska with a group of guys we took on our Alaska Pilgrimage experience. We spent the last four days an hour north of Anchorage in Willow, Alaska. We even went salmon fishing.
Me… I went salmon fishing. I know we don't know one another, personally, but let me just tell you – that's outside of my comfort zone.
Then again, this whole experience was probably outside of everyone's comfort zone, to one degree or another.
For the last three years – literally – we've been working on creating an experience for men that dives beneath the surface of pornography addiction and gets to the heart of why we struggle so deeply in the first place.
You may already know what I'm talking about.
If you've already heard of My Pilgrimage, it's because you're one of the few I've told here behind the scenes at XXXchurch, but until now, we've never released it to the public. We have sent this out to some of our mailing list over the last year or so but never put it publically for sale.
Whether you've caught glimpses of it before, or are just hearing about it for the first time, I want to say that I think this is the best experience for men we've ever had the joy of creating and I can't wait to tell you more about it in the coming weeks as we get closer to our first public opportunity to participate in this new experience.
Like I said, we've been developing My Pilgrimage for over three years now, but before we finalize everything, it needs just one last touch:
Yours.
We need your help and we'd love your feedback…
I've not always done the best job of communicating with everyone but we really want this whole experience to be more of a conversation than a monologue. So, we developed a short survey and would love it if you'd take a minute – literally 60 seconds – to fill it out for us.
I value your input and I can guarantee to see each response and make sure we're including what you're after, so that this can be the most helpful experience you've ever received from us.
Click here to take the survey.
I'm asking quite a few people to help with these same questions and I'd like to thank you in advance for your willingness to help me out.
In the meantime you can get a little taste of what My Pilgrimage is all about by watching these 3 FREE videos.[shortcode-variables slug="my-pilgrimage-bottom"]