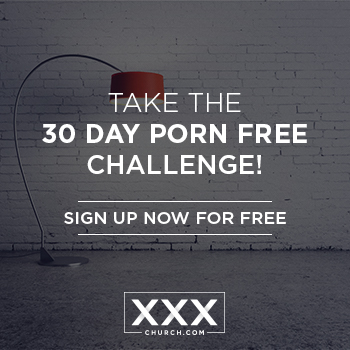 So maybe you are on this site because you've finally realized that porn is not helping your life out … at all.
Maybe you are tired of the defeat, the discouragement, the shame, the hopelessness, and all that comes along with pornography use.
Just maybe you are ready to do whatever it takes to get completely and forever free of your addiction.
Of course, if that's you then the question is, where do I start?
Let's be honest, porn addiction is not an easy thing to get past and it's something that's not going away quietly.
Let me give you a good place to begin your porn-free life … today.
Listen, never walk into recovery with an all or nothing attitude. In other words, recovery isn't about the rest of your life … it's about today, then tomorrow, then the next day, and so on. With each new day comes a new challenge and with each porn-free day comes a new victory. String together those victories and you will get a taste of freedom.
More importantly you get momentum which will help you greatly as you face each new daily challenge or temptation. Can you do it?
We believe so.
Take the 30 Day Porn Free Challenge!
[ctt title="Take the 30 Day Porn Free Challenge." tweet="'Take the 30 Day Porn Free Challenge.' – http://ctt.ec/fk8PH+ (by @X3church @craiggross)" coverup="fk8PH"]
Get 30 days of advice designed to help keep you on track as you break loose from your porn use.  This challenge will benefit you greatly. Here's why:
You're in the challenge with thousands of others just like you.
You make a commitment to be porn-free for 30 days and we help you keep it.
You'll build a necessary strategy to help you find success.
You're taking steps to freedom by being honest and admitting you need help.
You'll help restore relationships with those you love.
You deserve more…And those you love deserve more.
Take the challenge and find that freedom you've been wanting for so long.