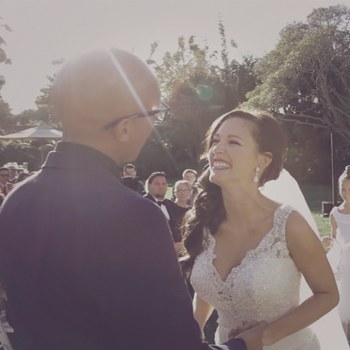 "It's not important who does the planting, or who does the watering. What's important is that God makes the seed grow." – 1 Corinthians 3:7 NLT
XXXchurch began its first porn show outreach in January of 2002.  To say we went against the grain of mainstream Christianity at that time is an understatement.  While there were those who wholeheartedly supported the mission, the unorthodox ways of getting the message out often made those within the church walls uncomfortable.
We met Brittni at a porn show in Miami in 2010. She was working full time making pornographic films since 2005, and it was at these adult conventions she would self-promote and meet her "fans."
Rachel on our outreach team fell in love with Brittni the moment she met her.  She befriended Brittni, getting to know her and making sure that she knew Jesus loved her and He had plans for her life.  
Little did Rachel know what God had in store for Brittni, but we know He is a big God and does big things.
If you've never met Rachel on our team, she has a genuine and pure heart for women in the industry accompanied by a spirit of joy and infectious laughter.  It was through sharing God's love at a porn show that something incredible happened.  
Rachel planted a seed in Brittni.
A grain of hope.
A seed of promise.
A seed of friendship.
A seed of truth that Jesus loves porn stars.
In 2012 Brittni left the sex industry— she couldn't wait to contact Rachel and share why she quit and what happened.
But the story didn't end there.   
It never ends there.   
Brittni quickly discovered that leaving the industry also meant leaving behind the things of the world she became accustomed to— big money, material possessions and yes, even sex.  
As Brittni opened the pages of a Bible that adorned the "Jesus Loves Pornstars" cover—-she began to see the pages come alive and she began to hunger for this Jesus who said He loved her, called her beautiful and chosen.  She began attending church every chance she got.  Brittni started seeking God's face in all things.  
She read her Bible for hours on end doing all it took to know God which included no dating for one year so she wouldn't be distracted.
God took this woman from the depths of porn and made her a trophy of His grace and blessed her every step of the way.  
Check out this video we shot a few weeks ago when Brittni joined us at a porn convention outreach in Las Vegas.
Brittni's heart is to give it all back by letting others know that God is good and makes all things new. She joined our Strip Church Network in 2017 making herself available to women still working in the industry.  She will be speaking at our Strip Church Alumni event this summer in Chicago.  
Brittni also speaks at church and college events nationwide sharing her story.   
If you'd like to bring Brittni to your church or organization, you can learn more here or email [email protected].