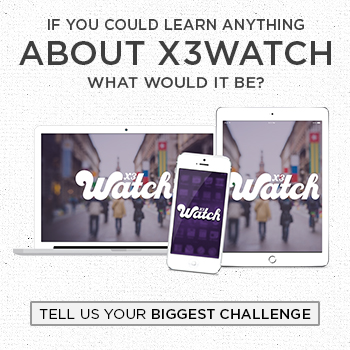 We just finished a series of posts on X3watch from 4 different members of our team. Each post shared 10 things you need to know about X3watch. We tried to address these from 4 different perspectives. If you missed any of those posts here they are below.
We also put together our 2014 year in review for X3watch that you can read online.
We want to hear from you.
This software works when it works for you. We would love your input on a brief survey that would help us make even a better product. If you would take 2 minutes to fill that out we would love it.
Most common things people ask about:
We have posted below the most common questions that people have when using X3watch. Below is that list: If you need anything else that is not mentioned here or something that you can't find check out our support site.
How to Whitelist and Blacklist websites
What should I do after installing X3watch?
When are Instant Alerts sent to my partners?
How to Add/Remove Accountability Partners
How do I disable Safari on my iOS device?
How do I turn Instant Alerts off or on?
My Accountability Partners are not receiving reports.
How does website blocking work?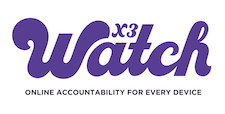 Life is better when you live it open. Start your new story today. For more information on X3watch, the only FREE accountability software out there, check out X3watch.com today.