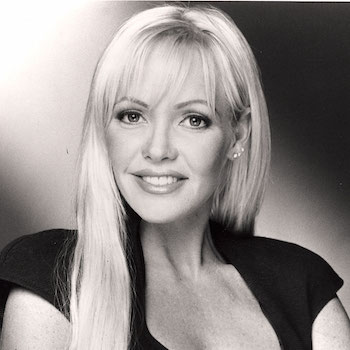 Kimberly known as "Houston" in the porn industry was one of the biggest names known in porn for over a decade.   She was a single mother living in Los Angeles with the dream of becoming a mainstream movie actress but that wasn't happening fast enough so she was supporting her household by doing bachelor parties, bikini contests and mud wrestling.
It was during this time she met a porn producer who asked if she would like to work exclusively for their company to the tune of $10,000 a month.   Totally broke and struggling, not considering the consequences she went for it.  After ten years in the industry she described herself as an "empty shell of hate and sadness".
Courageously she made the choice to leave Los Angeles to begin anew with her daughter.  She accepted Jesus Christ as Lord and Savior and has continued to stay out of the industry one day at a time in spite of some obstacles along the way.
We met Kimberly in 2008 when she was still dealing with stage III melanoma cancer and thankfully due to the support of XXXchurch donors we were able to help Kimberly with some of her living and medical expenses.  Kimberly is active in church and rebuilding her life one day at a time.  We remain in contact with her.