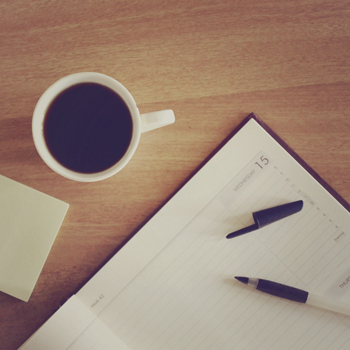 Is XXXchurch a "real" church?
I still get this question, and I normally answer: What is a "real" church?
We just hired a full-time small groups pastor. Now that sounds like a "real" church hire, right?
Most churches have a small group ministry, and so do we! We have over 86 small groups online that meet weekly. Groups for men, women, pastors, spouses and even married couples.
We have roughly 100 leaders in this department, and we recently hired one of our leaders full-time to pour into and develop them, as well as recruit and train new leaders.
In 2017, we plan to see over 1,000 plus individuals involved in our weekly small groups program for all of our ministries.
One of our small groups leaders, Paul, has been incredible. He has led 800 small group meetings in 10 months. That's like a Brett Favre record that will be probably never be broken! He just sent our staff this note:
I've led an X3group for 5 years, and those guys are now my friends. It took only 10 months to develop some of the same types of relationships in my My Pilgrimage groups. There are guys in those groups who are now taking over my groups, which is so amazing to watch. I'm so excited that we've been able to keep these groups open.

My Pilgrimage has really challenged many of these guys. There have been some who have come in and have not been able to engage with the ideas, but they will find their place and healing. But for those that have invested their time, they've really found some amazing redemption. It's easy to get focused on the organization of this to the detriment of the stories, but the stories are what we do this for. Joey is a prime example. A guy who wanted to quit, who talked about throwing his book against the wall on numerous occasions, and now he is leading a group. Sure, we can focus on sobriety, but this is much, much bigger than that. These stories make this worthwhile.

Peace and Grace everyone,

Paul R.
In 2016, we recorded video messages and sermons for churches from XXXchurch and Stronger Marriages. 3,033 of those have been downloaded by over 785 churches for their congregations.
We made this decision because we wanted to make free, high-quality messages available to churches who wanted to host their own events while also taking me off the road after 15+ years of speaking.
In 2016, we also saw 3.3 MILLION DIFFERENT people visit 9.6 million pages on our websites. THREE MILLION PEOPLE who spent 83k hours on our sites this year! That is equivalent to 9.5 years spent on our websites!
After many years in the making, we will launch Recover.org in early January! This will be the premier resource for spouses who are in need to recover from sexual betrayal.
On January 10th we will launch the Stronger Marriages Podcast, which will be the best marriage podcast available – PERIOD. Check it out at www.strongermarriagespodcast.com.
We are excited about what lies ahead in 2017.
As we bring this year to a close we have a matching grant of $50,000 that we are currently trying to match by December 31st. This would help us close the year on budget and allow for us to continue full steam ahead in 2017.
A friend of mine, who just donated to our ministry, said this to me:
"I love making gifts to XXXchurch for two reasons:

1. You never make an emergency plea for cash the 11th hour. You know what your cash flow looks like all year and you budget accordingly. As a donor, I don't feel pressured to bail you out.

2. You are always looking for ways to generate cash flow. You are not heavily dependent on individual donors. Which makes me want to give to new XXXchurch projects that need a cash jump-start to get going because I know it will soon be self-supporting. You look for the needs of the individual and meet them in such a way that people see the value and actually pay for it.
I said thanks and asked if I could share it because some donors have said to me, "I don't need to give because you sell things now."
We have products that we believe in and have invested money in. They are for sale, but we also have websites that have free videos, blogs, resources and more that are constantly updated with new items added. Free resources to churches. Free Stronger Marriages Podcast that we have invested thousands of dollars in.
Everything goes into the same hat, so by purchasing our products you are allowing us to create more resources and more free resources. By donating you are also doing the same thing and honestly we rely on all these things to keep running after the things we are doing.
Will you consider a donation to our matching gift fund this holiday season?
You can donate online, mail a check or send stock. We appreciate all of our donors and know that we can't do this ministry alone.
– Craig