We posted this image on Facebook a while back.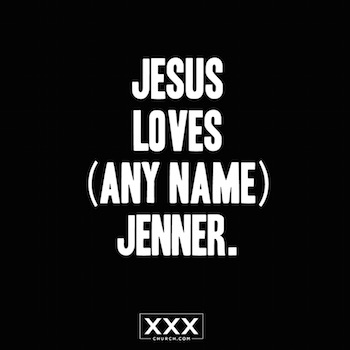 It was the most shared image we have ever posted online.
It also came with its fair share of hate mail.
Shortly after the Caityln Jenner story broke we posted a video that we shot years back about Diamond Dee. You can find the video here.
So, last month I decided to drive to Las Vegas and catch up with Diamond Dee and ask him a few questions on how he is doing now that he is living as a man again. I also wanted to ask him how "Christians" can and should communicate to transgenders and talk through some more of his story.
The new video can be seen here or downloaded in iTunes.
Our friends at Bad Christian have also gotten to know Diamond Dee and he is on their podcast today. You can listen to that interview here or on iTunes.
---
We'd love to hear your thoughts on this. Please like us on Facebook and jump into the conversation now!