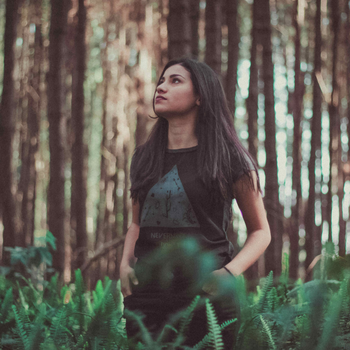 Today, I just wanted to get straight to the core of everything that we're actually offering for the My Pilgrimage experience.
You've heard the stories for yourself in the videos I've mentioned so far. These guys changed the way they thought about addiction.
They realized it's not a battle but a pilgrimage. A sacred journey that leads to a fully awakened spirit and a life of contentment.
That realization changes everything.
It enables us to start experiencing true joy and a better life free of guilt, free of shame, free of loneliness.
Free of addiction.
The My Pilgrimage experience isn't just something people have written or talked about.
It's something they've experienced, personally.
And it's something that others before you have experienced and used to find freedom.
Want to hear the victory cries from others who have gone through the My Pilgrimage experience?
"Thank you for leading the way on this. I've been meditating daily for a month or so now and I am actually beginning to FEEL freedom." – Chris

"Really enjoying the journey with other men – the community is such a healing container. Thanks." – Paul

"I am so thankful to God for this Pilgrimage with all you guys. The very fact that we [have a place to] share, even the crap that hurts, is a sign that God is working and winning." – Michael
My Pilgrimage worked for these people, and it will work for you. The choice is yours but again I ask… will you join us on the path to true freedom?
It's your turn.
The videos I've told you about so far are just the beginning of an entire experience that we are inviting you into.
When you begin your My Pilgrimage experience today, you'll discover…
Freedom from the shame that keeps you emotionally distant from your loved ones.
How to live without the crushing weight of guilt and fear that seems to choke your relationships.
What it's like to move away from isolation and loneliness to be truly known by others.
The ability to break free from addiction and the despair that plagues your mind.
And what does freedom from that bondage free you to?
Learn to actually understand why you make the choices you do.
Think with depth, clarity and joy and know that you are not your failures.
Interact with truth and honesty with yourself and your loved ones.
Live a life that is truly abundant and experience a freedom you can feel.
It all comes as part of My Pilgrimage.
On September 13th – just four days from now – you'll be able to gain immediate access to everything this experience has to offer:
The Book Feels Like Redemption. Discover this revolutionary truth: freedom from addiction is something more than a battle.
The Guidebook. More than a book or journal, this guidebook is a therapeutic process experience to help you walk through your struggles with pain, depression and anxiety.
The Video Series. Ten video modules that will help show you the root of the emotional wounds that caused you to start down the road of addiction in the first place. More importantly, these videos heal those wounds and take care of the problem once and for all.
3 Months of My Pilgrimage Small Groups. Online small groups connect people just like you. People who are learning to walk this new path and who want to encourage and inspire one another down the road. It's a group of men who are all walking the same pilgrimage you are, who are all using the same materials as you.
[shortcode-variables slug="mypilgrimage-inline"]You meet together online at a time that's convenient for you. It's all completely safe and confidential and it will take your My Pilgrimage experience into the stratosphere. There's nothing like the power of groups meeting together and there's also nothing like Pilgrimage Groups out there right now, an online small group that uses only the principles found in My Pilgrimage.
In addition to all of that, we're including over $1000 worth of extra resources for you to use and benefit from as you make your way from "slave" to "free."
It's Decision Time. There are only four days left until you'll have the opportunity to participate in the My Pilgrimage experience.
You have a choice to make: do what you've been doing (or worse, do nothing at all). You know where that will lead. Are you content there? Is that really where you want to go?
Take a new action and get a new result. Finally get freedom from shame, guilt, loneliness and your addiction.
What do you really want for yourself?
[shortcode-variables slug="my-pilgrimage-bottom"]