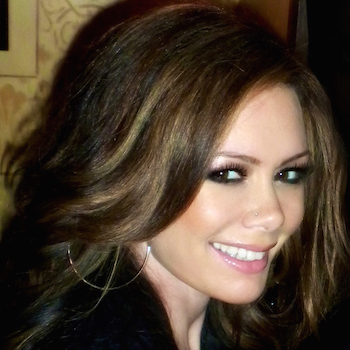 We met Crissy years ago.  She had been in the porn industry and was considered a "successful and well known" adult film star yet Crissy like so many other women we've met in the industry was not happy.  She discovered that fame and money did not bring about peace, contentment or happiness.
Crissy didn't start out in life with a dream to be an adult film star but a series of unfortunate events and poor choices as she admits led her in that direction.  She wrote this:
"It was only supposed to be a topless shoot, and the first time I took my top off in front of the photographer I felt so inadequate… The shots were nude but pretty tame. I started a website and began making a monthly income.  I developed a fan base.  People would email me about how my existence filled something in their lives.  The strange thing was as lonely as these men seemed, I was just as lonely.  I too was searching for something to fill a void inside of me.  I became what they all wanted me to be.  If someone told me I was beautiful it made me feel good enough to stay alive.  I felt pretty worthless so in my mind at least I had some sense of purposeI was still having meaningless relationships in hopes that one may one day be meaningful.  Each man who entered my life would lift me up just to break me down.  I discovered how perverted and calloused a man could be.  The men in my life exploited everything about me.  They would encourage me to go further in my limits in the business." 
After years of being in the industry and a series of disappointing events Crissy reached a point of total heartbreak and cried out to God to save her.  We met Crissy in 2006 when she was leaving the industry.  We've remained in contact with her and watched her grow both emotionally and spiritually throughout the years.  She received personal mentorship from Harmony Dust our StripChurch partner and is now working full time with Harmony at Treasures Ministries in Los Angeles.
You can find Crissy on Facebook.