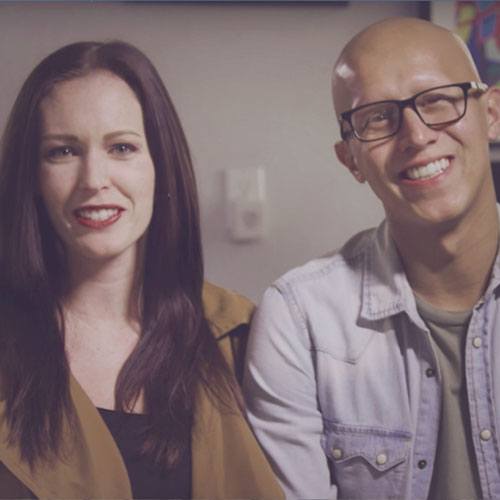 If I told this story what would you say?
Porn actress finds Jesus, leaves porn, actually stays out of porn, marries a pastor, and is now serving God passionately alongside her husband.
Sounds kinda like a fairytale, right?
I mean, seriously, does that type of thing really happen?
Well, in a word… Yeah. Because that's exactly what happened to Brittni, someone we introduced you to four years ago.
And here's what's great about Brittni's story.
We were lucky enough to be part of it because we gave her a simple Bible that said Jesus Loves Porn Stars.
I want you to read a short note from Brittni and then watch the video too.
I know it will inspire and encourage you. It did for me.
After that, I'd ask you visit DonateBibles.com and consider supporting our efforts to print another 30,000 Bibles that we will hand out over the next 2 to 3 years at different sex and porn shows, shows like the one where we met Brittni for the first time.
I know Brittni's story is unique.
It's certainly not the norm.
But God can create that fairytale type adventure for anyone because He loves them. We just need to let others know that.
Thanks,
Craig
---
The last time you saw me in 2013 with XXXchurch I was just months out of the Adult Film Industry.
So much has happened since then. Through the up's and downs of life, I persevered. I kept seeking, loving and serving Jesus no matter what came my way.
Today, I am here to remind you that the fight is worth it! 
In 2016 I married the most amazing man of God, Richard De La Mora, and we would like to share our love story with you. I hope that our story encourages and inspires you to settle for nothing less than God's best.
Remember that no matter what you have done in life God's grace is sufficient and because of the cross, you deserve His best.
Love,
Brittni De La Mora


PS. When you get a chance check out Brittni's new website. It's pretty sweet.