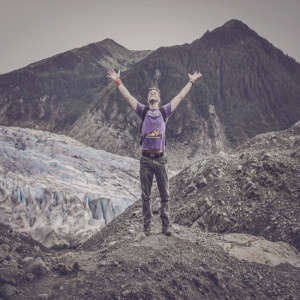 When someone tells me that pornography doesn't do any harm to the body, I can only reply, "Try to quit porn for a month. See how much better you feel."
Really. Try to quit porn for just a month.

Two months.
Six months.
A year.
Write us about how you feel.
Many people are too scared to leave behind porn, because quitting any supposed "pleasure" in our culture feels like an amputation, or some kind of offense against our autonomy. "You can't tell me what to do" is the leading logic.
But the people who do take up my challenge to quit porn always thank me later. Why? It's because porn has such an insidious, destructive grip on the brain and body that you can always feel the healing when you quit.
Here are four things that happen when you begin to quit porn.
1) Withdrawal.
The first week off porn is usually the most difficult—because your body has grown so used to it, you'll be overwhelmed by your appetite. The influx of images and craving can be almost too much to handle.
[ctt title="You can always feel the healing when you quit." tweet=""you can always feel the healing when you quit." – http://ctt.ec/XPfa2+ (by @X3church @pastorjs3000)" coverup="XPfa2″]
If you've read even a little research on pleasure and addiction, then you've probably come across the word dopamine. It's the little chemical our brain releases when we feel pleasure, and it largely controls our motivations and reward pathways. With porn, this whole process gets thrown off because you're drowning in dopamine. When you quit porn, your body screams for the same unnatural high.
In my first week off, I experienced nearly the same symptoms as heroin withdrawal: the shakes, sweating, fatigue, "brain-fog," and a compulsive urge to reach towards my source of addiction (the computer). I've read other reports of migraines, toothaches, dizziness, and a heightened fantasizing.
Most of us who try to quit porn are wholly unprepared for such intense symptoms, and it's often why we relapse so easily: because it feels like "quitting isn't working" and just one fix will bring us back to normal. But that's looking at the wrong normal: withdrawal is actually the fight for a true normal.
Preparation and awareness are half the battle. Here's a quick video on how pornography increases our habituation, escalates our urge for more porn, and some symptoms to expect when you quit.
[shortcode-variables slug="30-day-challenge-inline"] 2) Renewed Productivity.
Let's say your porn-viewing habits take up fifteen to twenty hours per week. That was my average. You're losing sleep, you're losing mind-space, you're losing time for projects and practice and personal hobbies.
I once calculated how much time I lost during my fifteen-year porn addiction. If I count on the low end of the average, I lost about two whole years. I could've learned a third language, or the piano, or fully qualified to become a NASA astronaut.
When you quit porn, you suddenly have a few dozen hours free every month. The self-indulgent hours are now open for something better.
The other thing is, quitting porn also increases your quality of work. You're well-rested instead of bleary-eyed when you get to work in the morning; plus, when your dopamine levels return to normal, you get more excited about what you're doing.
While there have been mixed reactions to this TEDx talk by science teacher Gary Wilson, a clear conclusion remains: an entire community of men who have quit porn have also found a surge of creativity, focus, and energy. This sounds like purely anecdotal evidence, but there are too many similar testimonies of "porn-quitting productivity" to dismiss as a coincidence.
[ctt title="Withdrawal is actually the fight for a true normal." tweet=""Withdrawal is actually the fight for a true normal." – http://ctt.ec/9xs9O+ (by @X3church @pastorjs3000)" coverup="9xs9O"]
3) Loss of Objectification.
Objectification is about what you do instead of appreciating who you are.
Porn turns sex into a dehumanized buffet instead of a sacred, communal gift bound by a promise. When we're bombarded with the cheap imitation of a good thing, we lose authentic connection.
Maybe the best thing about quitting porn is that only weeks after, my brain slowly killed those dirty fantasy loops. You know what I mean. It's that visual playground of objectifying daydreams that makes you feel guilty and awkward at social gatherings all the time.
Soon after I quit porn, I could talk to women without the terrible layer of sexualization in my head.
Please believe me: this is an embarrassing thing to talk about. At the worst moments of my addiction, I found myself objectifying dang near everything. Even the shape of a glass or a cartoon female would drag my brain into bad places.
At times I thought that pornography had completely broken this part of me and I would never get over it. But quitting such excessive intake of indulgent imagery, while never fully erasing that inner-tape, can bring us back to healthy interaction. It takes time, but authenticity returns when we appreciate the real thing. Which leads us to:
4) Renewed Connection and Intimacy.
In an instant-access world, pornography allows a short-term hold on control where we can avoid rejection and the all-terrible "No."
It's an illusion, but I understand the urge for it. A constant "Yes" is so seductive.
The problem is, the world is full of messy, clumsy, uncertain intimacy with no guarantees and no promises of reciprocity. And while porn seems to offer constancy, it's a robotic yes-man that only flatters and never challenges, and in the end says a deafening No to the very thing we're looking for: real, authentic connection where the person you love returns the very same love.
To settle for less than true intimacy only isolates you into fear. I understand the fear: but we cannot say No to rejection while saying Yes to acceptance at the same time. Human interaction requires the good and the bad, the heaven and the heartache, the bliss and blisters. The deepest laughter can be born in side-by-side grief, just as grief is overcome by the fiercest of loyalty and joy.
When you quit porn, it means you risk the unpredictable maze of the human experience. I'm not overstating the case here. There are plenty of developmentally stunted young adults who cannot bear to endure rejection or even a friend who's having a bad day, because they're so used to clicking the kind of "friend" they want to have. While it sounds safe to stay in a cave with a computer all the time, porn only makes you less human, and not more.
The goal of faith, of discipline, of intimacy, of connection, is to make you more human.
Quit porn. Leave behind the false, hollow derivatives: and you'll find all the richness of life that you were meant to discover.
[shortcode-variables slug="30-day-porn-free-bottom-ad"]